Back in October I talked about a board game from Keymaster called Trails. We've had a lot of fun with this game, but one issue we noted was the boring resource cubes that were included in the box. My daughter found an advertisement in the box for deluxe resources for Trails, but thanks to the shipping fiasco they were not available at the time.
Eventually I got an email that the deluxe resources for Trails were finally in stock. I went ahead and ordered them, more out of curiosity to see if they would elevate this game for us. The components cost $12.99 plus shipping and tax. So, I ended up spending more for these components than I did for the game. Ugh.
What are the deluxe resources like?
The new resources arrived promptly in a tiny palm-sized box that actually fits inside the Trails box. Inside are 15 acorns, 15 leaves, and 15 rocks. The pieces are all wooden and screen printed for some extra character. Their colors match their corresponding wooden cubes as you'd expect. Overall, they're very nice.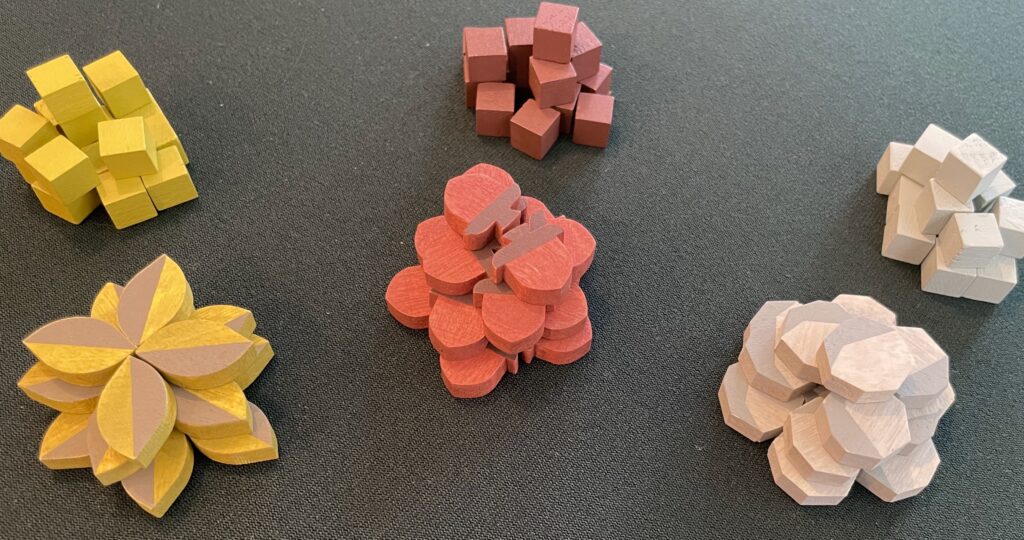 Are the Deluxe Resources for Trails worth it?
I have some serious mixed feelings here. For adults, I would probably say no. Definitely not worth it. But for us, as we play primarily with our kids, I do think these deluxe resources improve Trails. I think the more you can integrate a theme into a board game, it's easier for kids to grasp. For example: I'm collecting these rocks to earn my badge, rather than, I'm collecting the grey blocks to fulfill the stone requirement for my badge. Not to mention my kids just prefer the more realistic components. They're more fun. What can I say?
Also, there's a note on Keymaster's website that says a donation to The National Park Service is made for every purchase. I guess that makes this a little less painful! Maybe.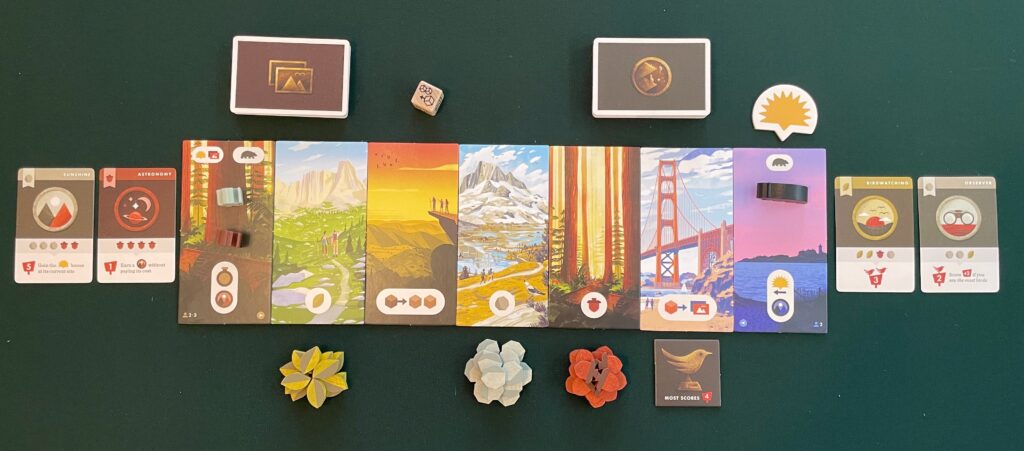 Bottom Line
Keymaster, just include the upgraded components in your box. I'd rather pay a few extra dollars for the better, more thematic, components! Or create a (reasonably priced) deluxe version of Trails that includes the new components. I'd be happy either way!